METAL STAMPING
Our facility is equipped with gap presses rated from 60-185 tons for stamping parts measuring 42" x 24" from .007-.250" thick or with a deep drawn depth of 5.0", all to within ±0.003" tolerances. We are capable of executing a range of metal stamping techniques including blanking, forming, progressive, and deep draw in a wide range of metals.
LASER CUTTING
We run a 3200W Trumpf CO2 laser with a bed size of 48" x 96". Capable of cutting thicknesses of 0.750" Steel, 0.380" Stainless, and 0.250" Aluminum. We offer prototyping, short-run and production jobs.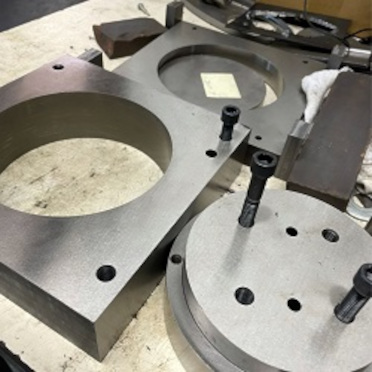 TOOLING DESIGN
We operate a traditional tool shop that provides tool and die design and manufacturing services to support our metal stamping operations. Masters at their craft, our highly-skilled tooling professionals utilize advanced engineering software to create and fine tune designs to ensure precision fit and function to manufacture blanking, forming, progressive, deep draw, swaging, and eyelet dies.